Become a Friend for Refugees in Columbia
Would you like to become a friend and supporter of refugees in Columbia? With your help, these men, women and children can become thriving members of our community.
There are a few ways that you can contribute both your time and resources to our organization. If you would like to actively participate in our mission, we have three tiers of involvement: volunteer, support and advocate. As well as giving your time, we also offer community events and an online donation portal to make a one-time or monthly donation. Learn more about how you can support City of Refuge.
SIGN UP TO RECEIVE OUR NEWSLETTER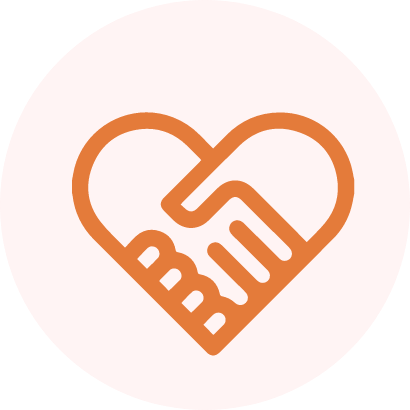 Volunteer
Your time is a valuable resource to our organization. If you're just learning about City of Refuge and want to get involved, becoming a volunteer is your first step. Learn more about our available volunteer opportunities.
Learn More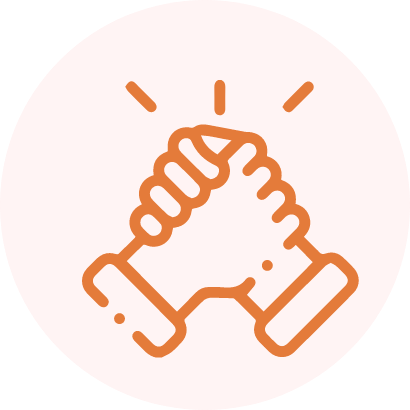 Ongoing Support
Becoming a supporter of City of Refuge is a more in-depth way to get involved with our organization by giving on a recurring basis. As a supporter, your giving is counted on to meet the needs of our refugee friends each month. Consider how you and/or your family can make an investment in others' lives through this type of generosity!
Learn More
Sponsor
Being an sponsor for our organization positions you as a person of peace in the community. As a sponsor, you play an important role in the welcoming, assimilation, and growth of refugees in Columbia. Your sponsorship tells the city that you stand with the vulnerable and you are playing a role in their healing.
Learn More
Basic Needs Drive
As a business, you can make a difference in the lives of refugees beyond sponsorship. When we help provide regular items like toilet paper, shampoo, soap, diapers (items not provided by social benefits), it helps make the income earned go further – sometimes all the way back to their home countries where families are often still stuck in conflicts and wars. Sign up for a month to host a drive – knowing that you are making a global impact.
Learn More
Events
City of Refuge hosts a variety of events in Columbia. We encourage you to check out our upcoming events and invite your family and friends to join.
Learn More
Donate
Because are a 501(c)(3) nonprofit, our ability to help refugees in our community is dependent on a combination of grants and generous donations from our supporters. Learn how you can become a financial supporter of City of Refuge.
Learn More
Shop
When you shop at City Boutique, you are making a difference in the lives of our refugee friends. Not only do we display artisans from across the world, but your support allows for us to do more with our refugee care and programs. Stop by 10 N. Garth Ave. and enter the shop door facing Garth. We can't wait to see you!
Learn More
Share
Help us raise awareness in the city about our mission! We encounter people all over town who have never heard about City of Refuge or that there are refugees who have resettled here. When you share with friends and family, you help us meet more needs. Encourage folks to come shop, follow us on social media, sign up for our newsletter, or fill out a volunteer application. We would love to meet them!
Local Partnerships
We have been able to do more for our refugee friends through these partnerships, whether that's raising money through a fundraising event, a basic needs drive, or providing resources for one of our events. Check out the options to see if your family, business, organization, restaurant, rotary group, church small group, sorority or fraternity could partner with us!
Learn More